May 13th, 2010
google maps features
Google Testing Out New Maps Features
Google has begun testing some new features for Google Maps, most likely to keep in competition with Bing's map service. Let's take a quick look at what's new:
Google Buzz threads – now you have the option to see geo-specific Buzz threads on top of your Google Maps.
3d Street View – Google added a 3d mode to Google maps on April 1st and it was first thought to be an April fool's prank. However, after removing it for a short time, apparently Google decided it was worth making a permanent addition to their maps service. Put on your cardboard glasses and check out your house. It's like you're really there!
Streaming Video – Google has been testing live YouTube video in their Street View. Right now Google is only testing in Norway, but if the tests go well; expect to see it everywhere over time.
Additional Local Business Info – When you use Street View expect to see names of businesses pop up near the buildings. Click it and that familiar bubble opens showing you the business info.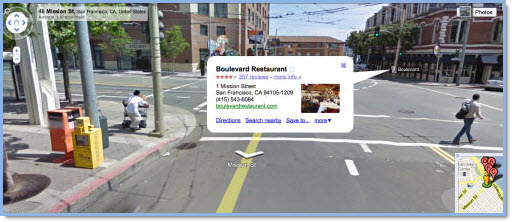 With all these visual changes to Google Maps it leaves us wondering what their goal really is. Does Google want its users to be so engrossed in their images that they don't need to actually experience a location? 3d Street View…who really benefits from this?