June 18th, 2011
A Strong Push For Google Wallet – Paypal Watch Out!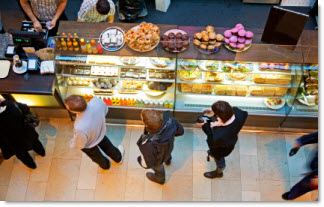 At the end of May Google gave a formal announcement of the release of Google Wallet using NFC. NFC chips allow a user to simply tap their mobile device against special payment pads to process their transactions within the store.
The goal is to get enough adoption from merchants and users alike that Google Wallet will not only store a credit card or Prepaid Google cash card but also, help the shopper store coupons, gift cards and loyalty card numbers. The technology also allows users to store boarding passes and tickets to events. Google has already partnered with Citi, MasterCard, First Data and Sprint with more big names to soon follow.
Any merchant that already utilizes the Mastercard PayPass will be compatible with Google Wallet. It appears now that any device with a NFC chip should be compatible with Google Wallet and Google is willing to work with anyone that is interested in utilizing the technology regardless of the platform.
Google Wallet will also be integrated with Google Offers – via 'deals of the day'. This allows users to find online coupons and deals that you can present at the store for discounts or tap to redeem. If widely adopted, the implications are pretty cool for vendors and shoppers alike. Demonstrations included someone tapping their smartphone against an outdoor ad to 'capture' a coupon.
As of right now the capabilities for Google Wallet are only available on the Sprint Nexus S but adoption to more phones is expected over the next few months as Google Wallet is further promoted and developed.
One company that is NOT happy to hear of this announcement is PayPal. The payment services giant filed a lawsuit saying that Google stole trade secrets as well as poached employees that were already working hard on PayPal's own mobile payment services plans. The difference between PayPal and Google? PayPal charges a transaction fee and Google Wallet will not. Hard to argue with that.