July 8th, 2010
Another attempt for Google on the Social Networking Realm
Sudden Talk of a Google Social Network – Google Me.
Rumor has it that Google is developing the next new thing in social networking, Google Me. Google has made several, not so successful, ventures into the social networking realm. Their recent Google Buzz and Google Profiles have both failed to make any big waves, but there is talk that perhaps with Facebook getting slammed for privacy issues Google has a chance to move in.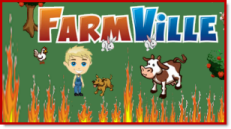 Honestly though, the estimated 500 million Facebook users out there are so invested in their Facebook pages it would take something far more serious than a lack of privacy to get them to switch their loyalty to another company. Perhaps the complete and utter devastation of all farms on Farmville would do the trick?