August 14th, 2011
Google
Google+ Spreading Like Wildfire and is Making A Wave!
Google+ is open for testing and is shaping up to become a force all its own. Yeah so it looks like Facebook, but users don't seem to really care as it's gaining members like wildfire. We've been testing this new social media platform and so far we've decided it's easy to use and full of cool features. We'll take a quick look at the basics of how to use Google+ so we can quickly get to what it means for your business.
When I say it's a lot like Facebook – I am not kidding. Does this look familiar?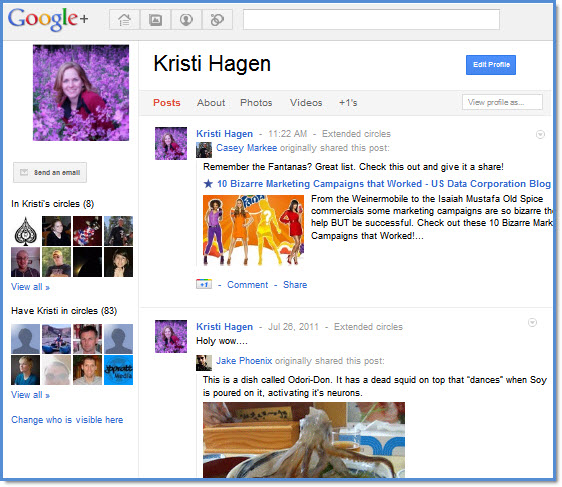 As you can see everything is pretty much where you expect it to be, including notifications.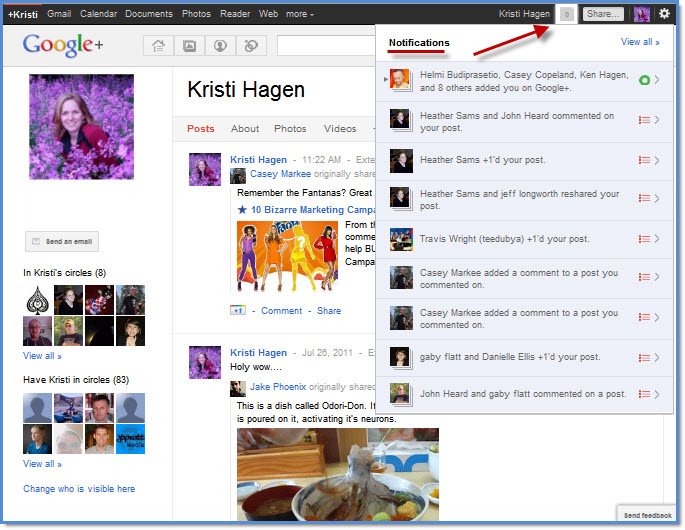 Unlike Facebook, Google+ has tons of helpful information for the user built right in. When sharing things you get easily understood explanation right in the process.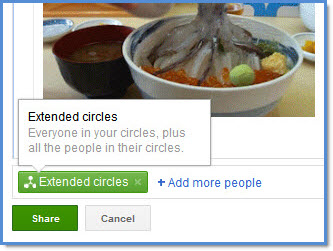 And although all Google+ profiles are going public as of August 1st, they seem to want to do their best to make users aware of how they share.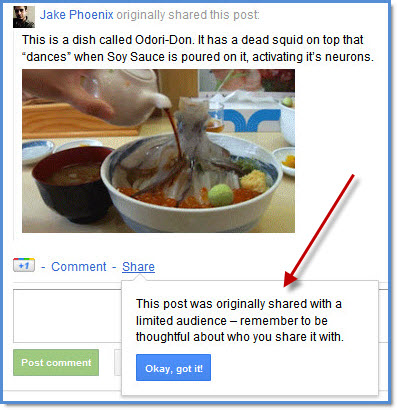 Google has also added what they call Circles, which allows you to quickly read posts from or share a post to a specific group of contacts. Creating your circles couldn't be easier. You just drag and drop your way through the process.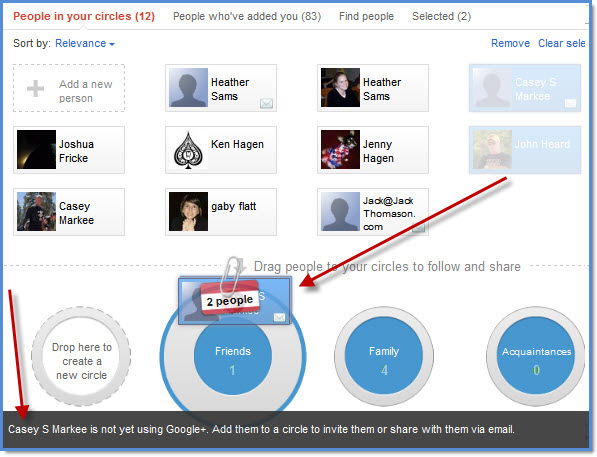 Another great addition that hasn't been seen in a free product before is group video chatting. This is in an interface that Google calls Hangouts allowing you to invite as many people as you want from your Circles.
What you may be noticing is that this is a consumer profile for Google+. Why aren't we showing you all the benefits of the Business Pages? Google+ is in the testing phase and the business pages have not yet been launched. That should not deter you! Google+ is really looking to be the next big thing and you can still start setting the foundation for your business now.
That being said, don't do this by side stepping and using a consumer profile for your business. Google has been shutting these types of profiles down. Google initially indicated that they weren't going to rush their business profiles, while promising they would be worth the wait. It seemed that Google may have been a bit unprepared for the huge response they got from businesses. When they asked for volunteers to test potential business profiles Christian Oestlien at Google said he had tens of thousands of businesses volunteer, including some through more creative means, such as tracking him down in person. He states,
"Your enthusiasm obligates us to do more to get businesses involved in Google+ in the right way, and we have to do it faster."
As previously stated, Google indicates that business profiles are going to be worth the wait and are expecting them to work with other aspects of Google, such as AdWords and Analytics.
Instead of setting up a profile for your business we recommend getting yourself and your employees signed up for consumer profiles. If you need an invite drop us a note and as long as we can still send them out, your in! It might be fun to motivate your staff with a contest to see who can get the most people in their personal circles by a certain date. As you are building your circles, focus on the specific circles of people that will help when your business profile is launched.
You can also take Google+ on the road with the iPhone and Android apps. What isn't clear is whether Facebook's founder Mark Zuckerburg will be taking it on the road. Mark was one of the first people to open a Google+ account with a huge following on the new platform. The fact that he's checking out the competition shouldn't surprise you.
However, what was a little more surprising is that Facebook has been blocking migration tools that would make an easy conversion from Facebook to Google+ They have also gone so far as to block ads that refer a person over to Google+. Is Facebook feeling a bit nervous about the competition?