January 27th, 2012
go mobile . gomo . google go mo
GoMo – Helping Businesses Go Mobile
Here's a Google video with no real content but it does have a cartoon-cute way of saying 'mobile is important'.
Efficient Frontier and Macquarie Capital h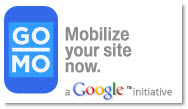 ave released a report which makes the prediction that mobile search will make up 22% of search revenue by the end of 2012. As of right now, there is a suggested pattern that mobile search has and will continue growing 300% each year with no reason in to slow down.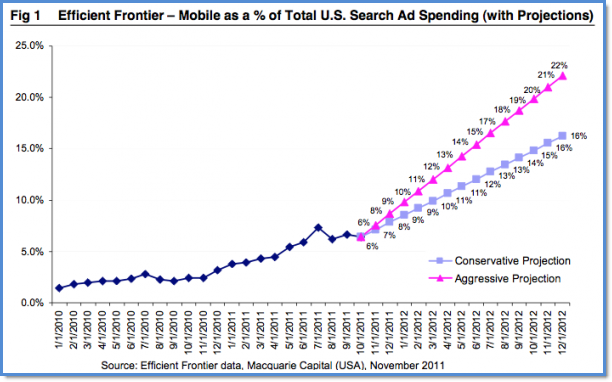 Okay – mobile is important, you understand that and now you've got the numbers (and clever graph) above to support that statement.
Well, not surprisingly, Google is taking the initiative to get their hands into the mobile game with the release of GoMo. Short for Go Mobile, the howtogomo.com site created by Google has several features to help you create a site for mobile devices.

Mobile View – shows you what your site will look like on a mobile device, and then gives you a customized report on how to improve your site.
Mobile Info – shows you why mobile sites matter and mobile trends
Great Examples – shows you sites that are using good mobile site practices, and a list of best mobile site practices.
Find a Mobile Site Dev – shows you a list of mobile site developers who can help you develop a mobile site.
As you can see from this list – there are some cool features to tap into. Great examples and the ability to see any site in different mobile browsers is a plus.