September 21st, 2011
Get to know the Magnifier – Music Beta by Google
The music industry is getting a lot of attention this month at Google. If you're in the music business then this comes with good news and bad news.
Music Beta (by Google) has been quietly growing and now has a new feature they've named Magnifier. This feature showcases a different artist each week and provides extras like video interviews, live recordings and free tracks for Music (by Google) users.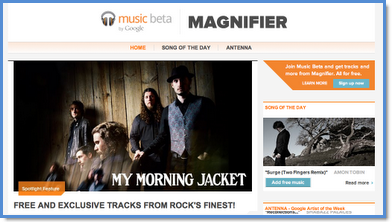 If you're interested in learning more about Music (by Google), which is still in beta, then you can submit a request for an invitation here.
Google's New Music Rich Snippet
Google has also added a new rich snippet for sites hosting music. This music rich snippet is capable of displaying the title, length and the artist of a song you're hosting on your site. For your snippets to work they must match the markup specs on schema.org. You should always test any newly added snippets with Google's rich snippets testing tool. And as always – keep in mind that even if you've got everything correct on your end, Google may or may not use your snippets.

If you're new to Rich Snippets then this featured article is a must read: Your 2011 Cheat Sheet to Understanding and Leveraging Rich Snippets to Dominate Your Industry
And to finish off the music news, Google won a class action suit filed against them by a group of licensing companies that were upset about free music videos being uploaded to YouTube by users. The case is currently being appealed, but in the meantime, Google has the ability to leverage YouTube as a popular place to find music.
Google has also closed a deal that offers users a limited range of music for a set price and the licensing companies involved will get paid royalties. This allows artists and companies to submit content as a source of income and exposure.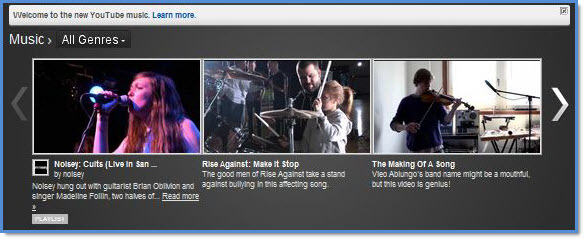 Keep your eyes open for more, Google seems to jumping into the music business with both feet.